Charity Shop Opening is a Big Success!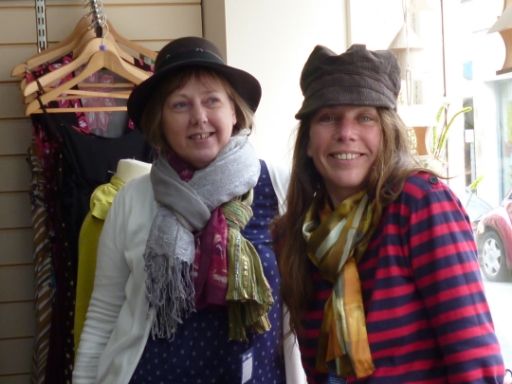 Restormel Mind has opened a new charity shop in Bodmin.
It's at 61 Fore Street, just opposite Woolacotts.
We urgently need donations for the shop and are happy to collect.
So if you can help us please call 07773482414 .
Interested in becoming a volunteer?
Restormel Mind offers a number of volunteering opportunities, with paid staff and volunteers working together towards a better life for people experiencing mental ill health. Read more about how you could
get involved.....
Our GARDEN GROUP continues to transform a beautiful Victorian walled garden near the centre of Bodmin.

Take a look at our progress.......
Interested in gardening ?
Enjoy doing activities with others ?
Like to sit in peaceful surroundings ?
Then this is the project for you !
You can start by weeding or creating your own small flower bed or you can begin with a ground breaking vegetable plot. You have the option to have a piece of ground on your own or sharing with others.
You don't have to come every week but it helps! You don't always have to come to work hard - you may just want to come and chat or listen to the birds.
We are a new therapeutic project so join us when you can !
The gardening project may grow into a cook-what-you-grow project and other offshoots, so come and be part of developing the ideas.

We meet weekly on a Wednesday morning from 10am to 12noon.
if you are interested in joining us, then email This e-mail address is being protected from spambots. You need JavaScript enabled to view it. for more information.

---
I was shy and didn't think anyone would want to be bothered with me. I now know everyone feels the same. Joining in makes the world a nicer place.

---